This post is a little overdue. I have been busy with my life (read work) getting in the way. It's funny the play between wanting to live a simpler life and, well, what really happens. I have been gathering a few links though that I have wanted to share with you. Things I have been loving. Articles that tickle my fancy. You feel me?
This fantastic interview with Tiffany Shlain on On Being called Growing up the Internet. This podcast is one that I don't always feel in the mood for (probably true with any podcast or form of entertainment), however, while driving to work it really struck a nerve. Krista and Tiffany talk about the internet in a refreshingly positive light, along with the benefits of disconnecting. Lately everything has been feeling very heavy, so if you, like me, need a bit of an upper, this one's for you.
As I was typing this post I discovered the lovely Instagram and store of The Future Kept. Not only does The Future Kept have fantastic photography, they sell beautiful, ethical, goods made in the USA, UK, by hand, and/or for a good cause.
I just realized that On Being has a website with unique content. This may not be news to anyone else but there are so many good looking articles on there. If you need a mind break during your day, but maybe don't have time to fit a podcast in, I would recommend checking this out.
While I love a good podcast, I can't listen to them while I work. Unfortunately, I'm also really lazy when it comes to finding new music. This app pulls content from Hype Machine and allows you to play (without ads) the top songs music blogs are talking about. I find that it's great background music for the morning when you're not quite awake.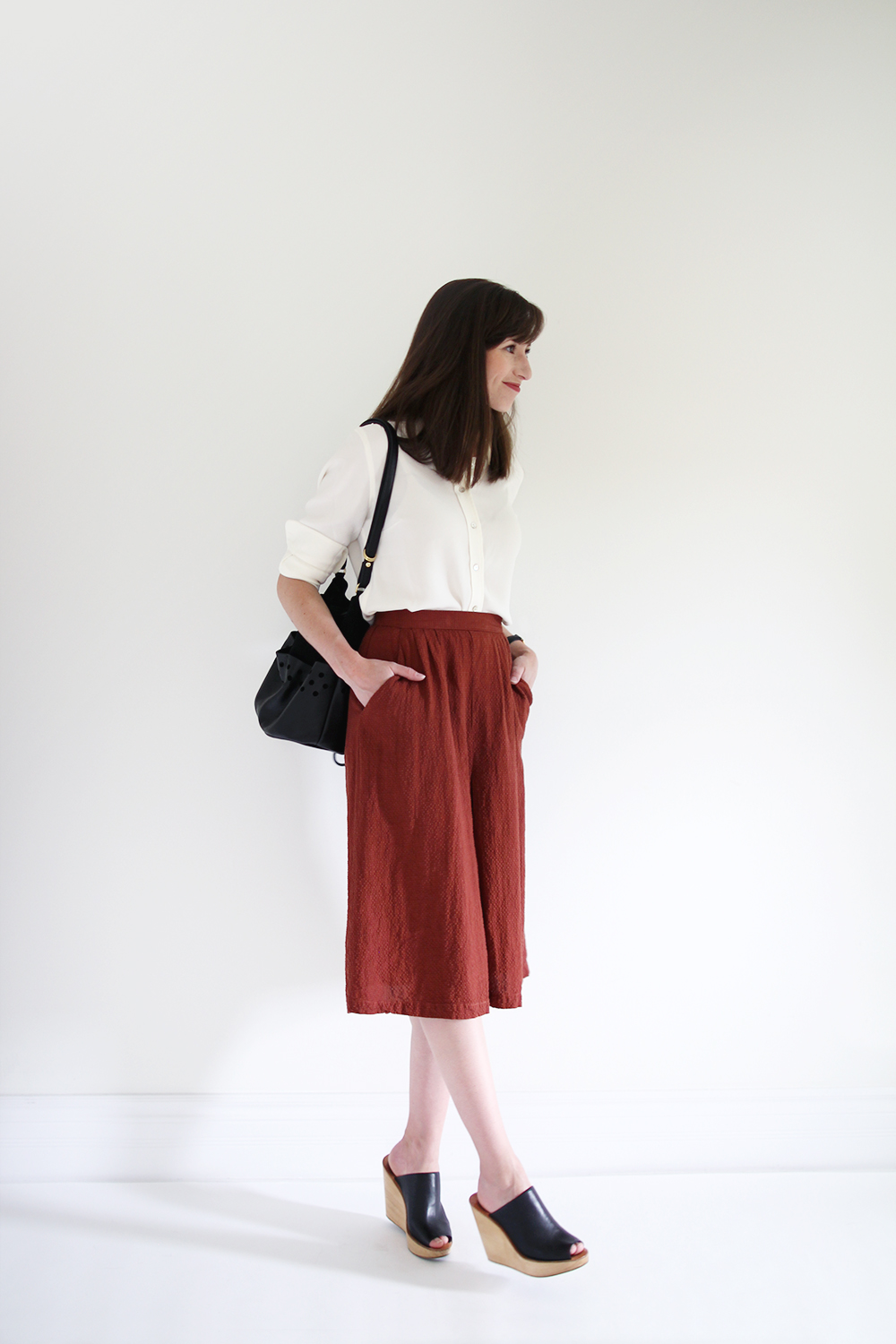 I mistook this skirt over at Style Bee for a pair of culottes and now I'm heavily considering tracking down a pattern and making a pair. I'm thinking a light weight wool or linen would work if I can track that color down…
Lastly, this haiku that was on my tumbler by Tyler Knott:
A morning routine,
Simple and quietly shared,
Is all I need